Autopilot Your Finances Using Mint
Track and categorize every dollar and set limits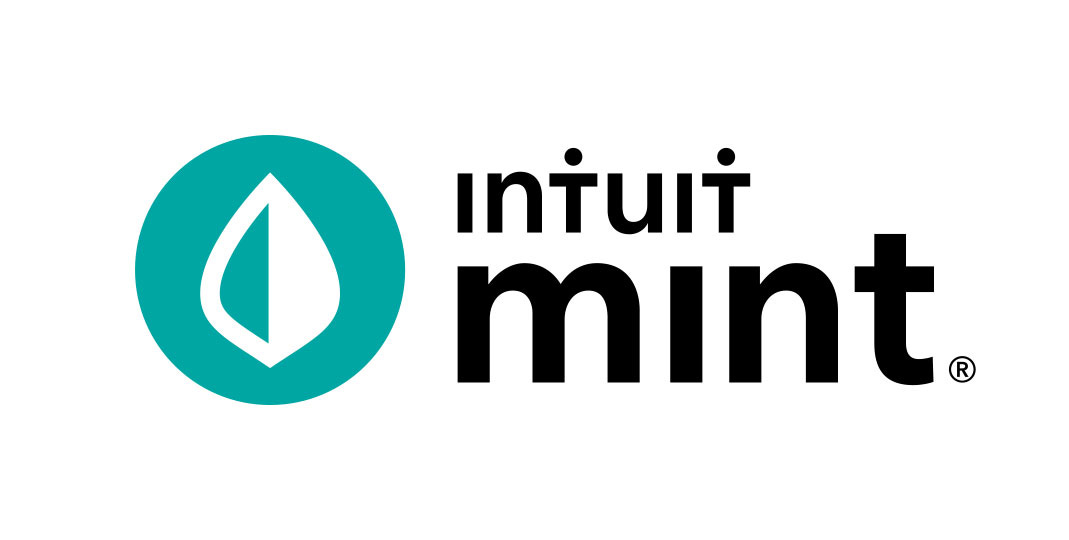 The issue of money and budgeting is always a difficult one. Most of us have accounts with multiple banks or other lenders: credit card companies, credit unions, banks, investment firms, etc.
It can be hard to keep track of all your cash movement, and even if one bank has excellent tools for budgeting, those don't work across accounts.
But Mint has saved the day.
Introducing Mint, by Intuit
A completely free online tool, you can link all of your financial accounts and track where all of your money goes down to the dollar.
On top of categorizing your spending, you can set up complicated budgeting with features like category rollovers, setting goals, and even ignoring tax or vacation-related spending. Let's have a look at its capabilities.
Connecting Accounts & Dashboard
Linking accounts to Mint is extremely easy and secure. It can handle 2-factor authentication for most providers, and there are integrations with practically every institution you can imagine.
Once you've connected all of your accounts, your Overview page shows you a high-level view of all your accounts. In particular, there's a nice little graph that shows you your spending throughout the month vs. the previous month: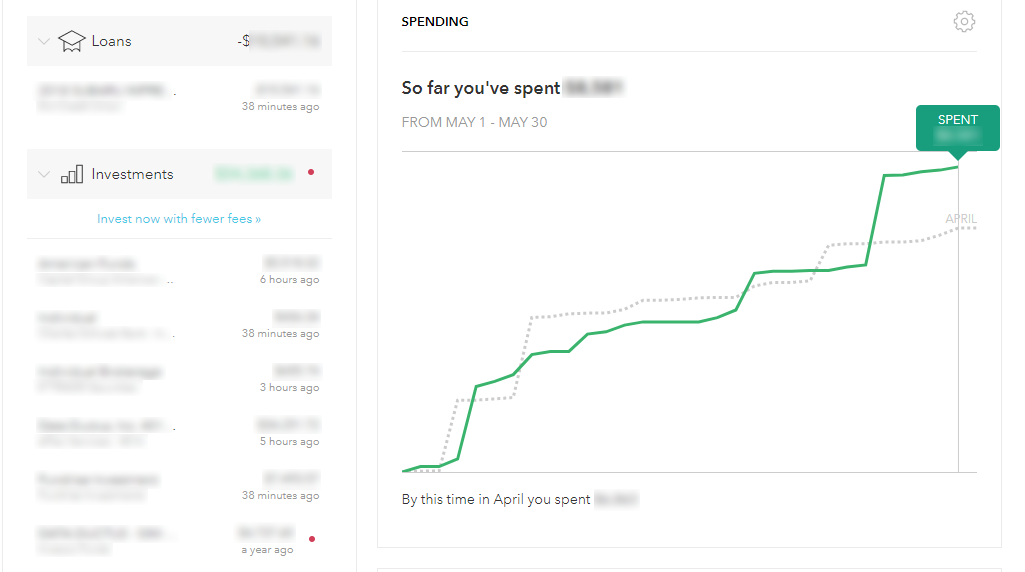 On the left-hand side, you see all of your accounts grouped by type. The sidebar allows you to quickly scroll through and check that nothing seems out of place, and if something does, that brings us to our next tab.
Transactions
The transactions page shows you every single activity that happens in every account, along with a spending category for it. You can assign these categories yourself, and Mint will remember for future transactions with the same merchant. You can even define custom categories, allowing you to track any purchase.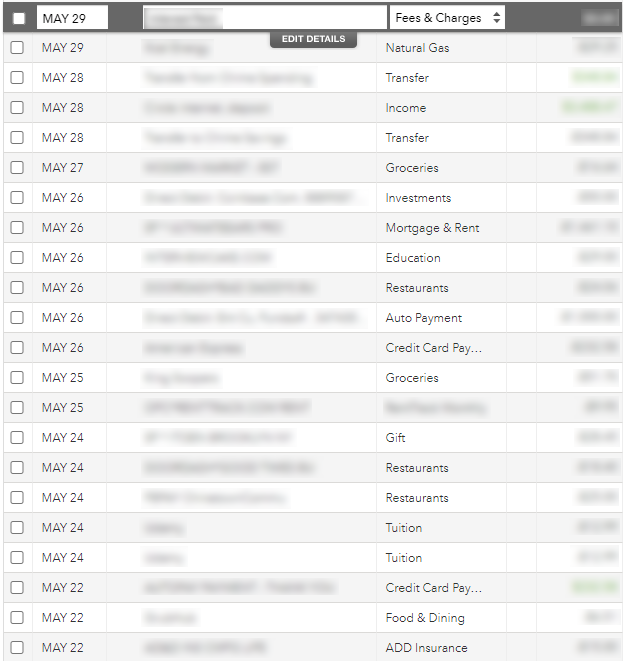 Budgeting
Although tracking transactions is excellent, the lynchpin of the app is the conjunction with budgeting.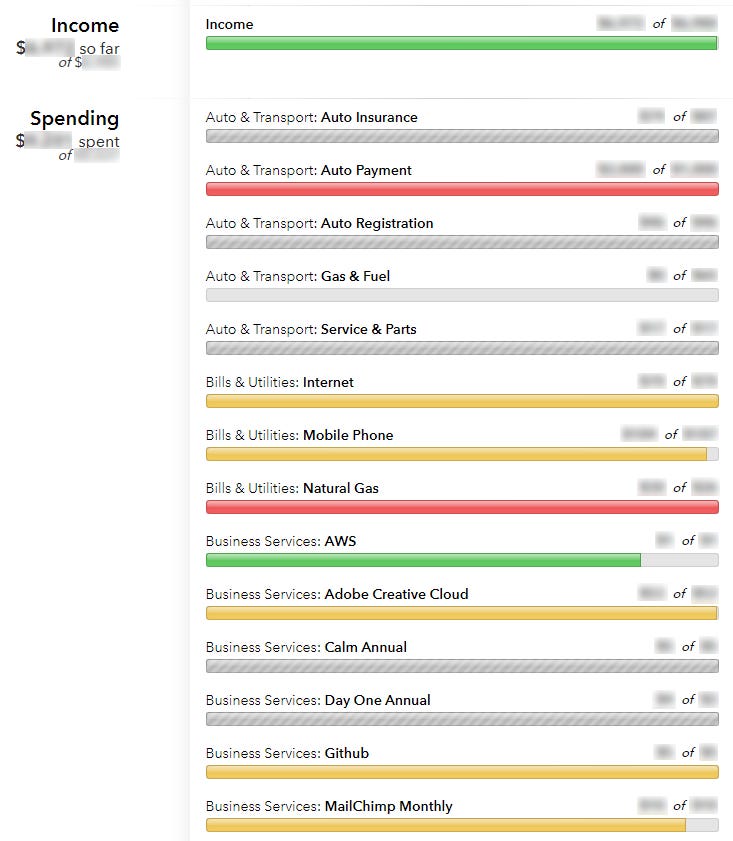 For every category of spending, you can set a spending limit. If you go over that limit, or if there's unusual activity in your account, you'll get an email (and a mobile notification if you install the app).
The app tracks your budget monthly, but users can additionally set custom intervals, such as for quarterly and yearly expenses, etc. In the example above, I have an annual payment for Calm, a meditation app, and Day One, a journaling app. Both bill in March, and so until next March, the monthly budget automatically accounts for 1/12th of the payment.
I can't describe just how much this functionality has helped me control my finances. If there's anything weird going on, I can immediately open this budget, look for a red bar, and see where I spent money unexpectedly.
This app has helped me catch stale subscriptions and sneaky transactions that would've otherwise eluded me.
It even helped me avoid fraud: I was suddenly billed an unusual amount in a category where I don't usually spend much. After getting an email from Mint, I was immediately able to take action and replace the credit card.
Now, I log in maybe once per month just to check for anything unusual. And then as long as I don't get a Mint notification screaming at me for overspending, I'm A-okay. Once you've set everything up, it's very low-effort, low-touch.
Beautiful.
Other Features
In addition to the core functionality above, Mint has several other features that make it a great all-in-one finance app:
Gifts, Tax, or Vacation Spending—Sometimes, you knowingly splurge and don't want that to factor into your budget. All it takes is to mark a few checkboxes.

Bills—On top of linking your regular accounts, you can connect your utilities and other expense accounts as well. It even has a calendar circling what bills are due on what days.

Credit Score—You can see a dashboard showing you your current "soft-pull" credit score at any time. It helps you stay on top of activity on your credit report.

Goals—Whether it's saving for a vacation or paying off your debt, you can set goals, and Mint will help you work it into your budget.

Trends—If you're like me and you like pretty graphs, then you'll probably enjoy Mint's visualization capabilities. You can filter the visualization by category, by time, by merchant, etc.

Automatic Referrals—This might be my favorite feature. Mint has to monetize its app somehow, seeing as it's free. So, in addition to pulling up and recommending a variety of credit cards or banking accounts, they'll even show you your odds of having your application accepted.
Pros & Cons
Pros
Versatile Features—See above. I've already talked about the features extensively, but I'll reiterate: it's a super useful app.

Free—It's completely free. There's no charge for anything in the app (as of writing this). Mint monetizes itself through referrals to financial institutions, so you'll see "recommendations" and other ads sprinkled in the app. They've never been disruptive to my experience using the app, however.

Integrates With Most Financial Institutions—A few years ago, I did my banking with a local, rather small credit union. I was still able to find it on Mint and connect my accounts. Regardless of what accounts you use, the chances are that you can integrate them with Mint.

Web and Mobile Apps Available—In addition to the web application, there are mobile apps for iOS and Android so you can see your financial situation on-the-go.
Cons
A Little Slow—When you log in, it syncs your accounts. But it can sometimes take up to 5 minutes. It's not a big deal, but multi-task something else while Mint updates everything for you.

Some Integrations Are Always Broken—For the most part, there aren't any issues with providers. But occasionally, you might run into a financial institution whose connection with Mint won't work. In the 2nd photo above, you'll see one of my investment accounts has a red dot next to it: that one has been broken and outdated for over a year, and there seem to be no signs of it getting fixed.

More Accounts = More Login Hell—Some financial institutions don't support application integration tokens, meaning each time I log into Mint, I have to re-login to those accounts. It can be a repetitive process to check my phone or generator and punch in tokens, several times, each time I log in.

Intuit Is a Giant—Even if it's free, Intuit is a bit of a giant in the industry with its flagship tax program, TurboTax. Like with Google, you have no idea what Intuit is doing with your data, so for some who are extremely concerned about privacy, this could be a source of worry.
Overall
I'm pleased with Mint and have been using it for several years now. It helps me keep tabs on my spending, and I can make sure I stay on track.
The cons above are a little unfortunate, but they don't at all outweigh the pros, in my opinion. If you're looking for a budgeting app to switch to, or you're looking to take control of your finances, I recommend giving it a try!
Alternatively, if you want a good budgeting app but don't want to use Mint, I can also recommend You Need a Budget. I'll probably wait several months before doing a review of YNAB.
---
Thanks for reading App of the Month!
If you have feedback, let us know in this form.
We publish one article a month reviewing the most excellent tools and apps for entrepreneurs, business owners, and professionals.
We'd love it if you referred your friends to this newsletter!