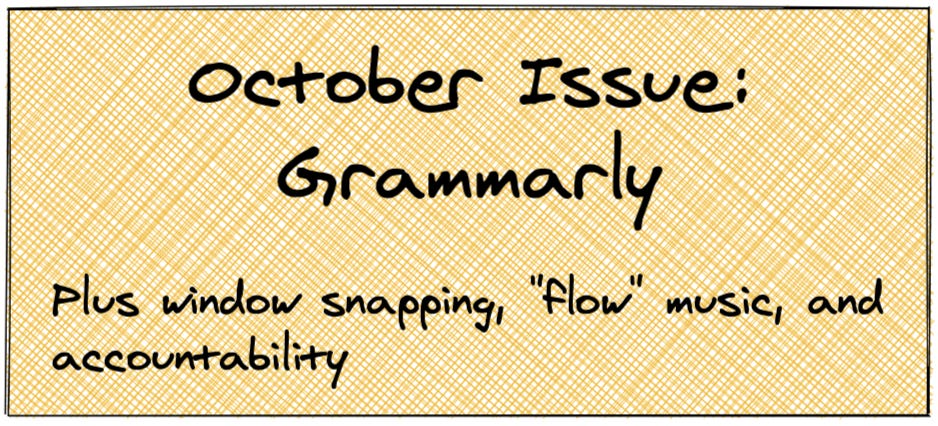 Last month, I tried out some great tools I'd love to recommend to you:
Brain.fm is a website that streams music specifically for getting you into a state of "flow," or feeling "in the zone." You're entirely focused, energized, and engaged in the activity before you. Read more about it here. Brain.fm has music that specifically helps you get into this state more quickly—it's what allows me to crank out these newsletters, articles on Medium, and a bunch of code! 3 Free Days, then Premium.

Window snapping is a functionality that allows you to snap and organize your windows to specific corners or areas of the screen. I use a different one for each of the operating systems: PowerToys for Windows, Rectangle for macOS, and bspwm for Linux. Try organizing your windows and programs by snapping them with keyboard shortcuts, and see how much your productivity can improve! All are freeware.

stickK is a public, online commitment/accountability app. You publicly declare a goal, stake money on it, and if you don't stick to that goal, you end up donating that money. There's powerful psychology behind publicly committing to doing something. I've publicly committed to donating $1,000 to a political candidate I hate if I fail to meet my goals. Try it out and see how you do! If you're serious about achieving a goal, stake a LOT of money on it. The app is free (unless you break a commitment, of course).
Each month, I cover three "honorable mentions" or tools that are fantastic but don't necessarily require a full article review. And now, on to the main show.
---

To be honest, English is stupid. I hate it. The reason it's so convoluted and challenging is that it has words and rules of varying origins from many Germanic languages.
Unless you've learned English from a very young age, it's difficult to remember all the little rules and exceptions. Hell, even many "native" English speakers don't write perfect English, ironically.
And yet, writing well can propel your career. Good writing benefits you no matter what kind of work you do (maybe except lumberjacking, I don't know).
You make more substantial arguments. You keep more readers engaged. Most importantly, you can build relationships better.
So if you're looking for a tool to help you with your writing, Grammarly is a must-have.
Grammarly is a writing tool that scans your writing and gives you feedback. It's both a standalone app as well as a plugin for your web browser.
---
Basic Features

In your browser, whether it's in an email app, Medium, or another app where you write, Grammarly is continually scanning your writing.
Areas that you can fix or improve appear inline in your writing, and you can easily click and make changes instantly.
The bottom of the window usually contains a little toolbar giving you high-level numbers, like so: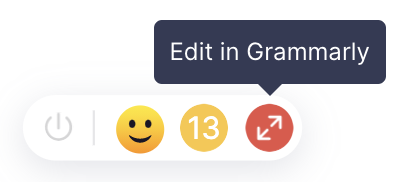 Clicking on this toolbar opens a modal. On that screen, Grammarly shows you a detailed breakdown of your entire writing piece:

Correctness: Red items indicate incorrect grammar or word usage.

Clarity: Blue items indicate areas where writing could generally use improvements, such as using a passive voice or unclear subjects and verbs.

Engagement: Green items indicate areas where a word is overused or cliche, and Grammarly makes alternative suggestions.

Delivery: Depending on your goals and the overall mood/audience, Grammarly may make suggestions for certain phrases, words, and sentences.
Each of us has a particular way we like to speak and write. But even if it sounds natural when speaking, it can be dry, repetitive, and unprofessional in writing.
Grammarly has helped me fix a lot of bad writing habits while also helping me expand my vocabulary. It's a staple for my writing, especially on Medium!
If you're looking for a quick, easy way to improve your writing dramatically, try out Grammarly.
---
Advanced Features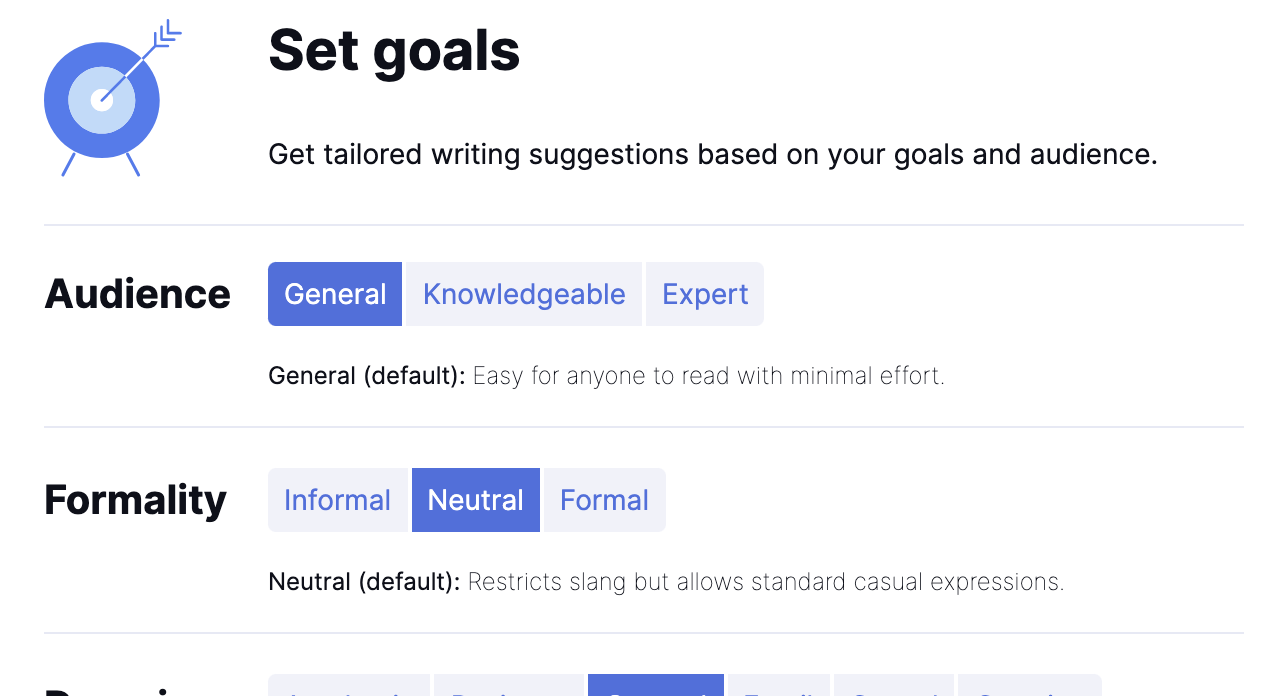 Goal Setting: Grammarly assumes some defaults, but you can set various goals. The audience and formality, all the way to the tone and intent. These settings change what recommendations Grammarly makes to you for delivery and engagement.
Performance: Grammarly can also show you various stats and metrics, like how readable your piece is and how your vocabulary compares to other writers on Grammarly.

Plagiarism Check: The app will scan various pieces of writing from the Internet to see how much of your writing is the same.
Using these features, you can get an overall view of your piece and see how good your writing is. You can also triple-check to make sure that you aren't plagiarizing other works, whether intentionally or unintentionally.
---
Pros & Cons
Pros
Easy to use. You can write directly in the Grammarly app and then paste that writing elsewhere, or you can use the browser plugin to scan real-time.

Fast. Even for longer pieces, it takes just a few short seconds to scan the writing and queue up all the suggestions. Grammarly proofreads your writing in real-time.

Detailed. Usually, when I complete a 1,000-word piece, there are more than 50 suggestions and corrections made to my writing. It points out plenty of items I wouldn't have typically noticed, and overall, it's impressive.
Cons
It doesn't recognize literary devices. Sometimes, you use repetition to drive home a point in your writing. Grammarly doesn't understand this and thinks you're dumb, which can be annoying.

Rarely, Grammarly is wrong. It doesn't happen often, but I've noticed that Grammarly sometimes struggles with proper nouns and occasionally subject/verb agreement, although I don't have specific examples to list right here.

Pricy. The monthly plan is $30, and while the quarterly and annual plans receive discounts, they are larger payments upfront. If you're not making any money with your writing, it can be hard to justify this cost.
Overall, I believe Grammarly is a must-have if you write in any professional capacity. Even if you're not earning money, if you can afford it, Grammarly can dramatically improve your writing nonetheless.
They also have Grammarly for Business, although I am unfamiliar with its features since I primarily use it as an individual professional.
Try Grammarly's free features today to improve your basic English, and if you like how it works, then a premium plan will take your writing to the next level.
---
Thanks for reading App of the Month!
If you have feedback, let us know in this form.
We publish one article a month reviewing the most excellent tools and apps for personal growth, entrepreneurs, and professionals.
Is App of the Month useful? We'd love it if you shared it with your friends! If you're not a subscriber yet, join today!